Top Rated Dog Food List
Our Dog Food Reviews and Ranking Criteria

How does Dog Food Scoop assess which premium, all natural dog foods are deserving of our top rated dog food list?
The following describes the lengths we go to, the criteria we use for our dog food reviews, and an explanation of our dog food ratings system.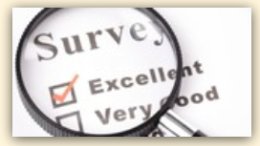 Our Dog Food Reviews
We base our reviews on the dog food ingredients listed on the labels, on the companies' websites, and on information we obtain directly from the pet food manufacturers.
We assess all the ingredients by deciphering the dog food labels, and following specific guidelines on how to choose a top rated dog food.
We compare dog foods based on the official AAFCO definitions. You can read them here.
We size up the overall product, including its guaranteed analysis (moisture content and protein levels), presence of probiotics, chelated minerals, etc.
Our dog food reviews state both the positives and the negatives, as follows:.

Quality dog food ingredients are highlighted in green;
Controversial ingredients are highlighted in orange; and
Plain old bad dog food ingredients (Steer Away From) are highlighted in red.

Additionally, we go one step further! We thoroughly research each dog food company. This includes factors such as transparency of information, willingness to answer questions, and their overall philosophy and ethics.
DOG FOOD SCOOP

DOG FOOD ANALYSIS
LEGEND

COLOR
CODE

EXAMPLE

WHAT IT MEANS

Organic Chicken, 40% Protein

Tails up! A quality dog food ingredient

Corn, Avocado, Beet Pulp

Controversial ingredient. Not necessarily bad.

BHT, By-Products, Meat Meal

Tails between your legs and run for the hills!
Our Dog Food Ratings
We use a 0 - 5 "scoop" rating system. A top rated dog food will receive 5 scoops, whereas any appallingly bad dog food will score a fat zero.
We base our score on an analysis of ALL the dog food ingredients listed on the label, and its overall quality.

Note: We have elected not to use a dog food ratings system based upon a mathematical calculation such as:
Add 'A' points if the dog food has 'X' ingredient, Minus 'B' points if it contains 'Y' ingredient.

Although these types of calculations may provide a fair big picture view, we believe they can also produce fuzzy outcomes. For example, a perceived top rated dog food may contain harmful Chinese imported ingredients. Yet, based upon a generic mathematical equation, it manages to slip into a 5 star category. (?!)
We Contact Dog Food Manufacturers Directly
A member of Dog Food Scoop's team, (affectionately known as "Scoop Dog"), is responsible for individually quizzing each dog food company whose product we review.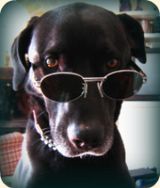 We publish all our findings here - the good and the bad. We're not afraid of hurting feelings or mentioning names. Any dog food manufacturers, who stonewall us or give vague, ambiguous answers, will be mentioned in our dog food reviews, and their products will not feature on our top rated dog food list!
Some of the questions we ask:
Whether any of their dog food ingredients contain China imports. And, if so, which components, and what dog food testing measures are in place. Most Chinese produced foods are lacking in proper controls and regulations, and are very risky. Read here on all the ghastly details leading to the now infamous Dog Food Recall of 2007.
Whether their products contain human grade dog food ingredients.
Whether their products contain organic dog food ingredients
In the case of companies whose labels state "Manufactured By ... " or "Distributed By ...", we ask for information on their suppliers.
Independent and Unbiased
Please note that Dog Food Scoop is strictly independent. We provide unbiased and impartial dog food ratings. We are in no way associated with any dog food manufacturers, nor will we accept compensation for writing dog food reviews. Our allegiance lies with our companion animals and with you, our fellow dog lovers.
Our role is to do the painstaking research and gathering of information from the most trusted sources we can find. We then do the dog food analysis, and publish our findings here in a concise and easy to read manner.
All the information we provide is public data and can be found through various different sources.
Requests or Comments?
If you have a special request for a specific dog food comparison, please submit your dog food review request here - we'll be happy to have Scoop Dog prioritize it for you.
If you notice any discrepancies in our dog food ingredients labels, or have any comments on our dog food ratings and reviews, please do not hesitate to contact us. We're attempting to do the best and most thorough job we can, and we're open to any and all feedback.
No Guarantees
Please note, despite all our efforts, we unfortunately cannot guarantee that any dog food we review is 100% safe. We can only base our reviews on the ingredient details provided by the dog food manufacturers, and then provide our own personal assessment and opinion. We will make adjustments to our dog food ratings, should there be any new developments that would warrant a higher or lower ranking.
As always, if you have any specific dog nutrition concerns, or dog health questions, please discuss with your veterinarian. We highly recommend consulting with a holistic veterinarian, if you have one in your area.
If your vet recommends a product sold in their animal hospital, we say buyer beware. Ask for their recommendation of more than one product including a top rated dog food brand they do not carry. Then, as always, go ahead and do your homework. If necessary, ask us to review it for you.
You are here: Home > Top Rated Dog Food Criteria