Top 10 Best Dog Food
Our Pick of the Best Dry Dog Food Brands
Photo by Julosstock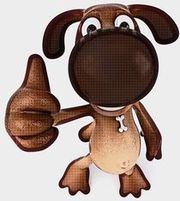 In order to compile our Top 10 Best Dog Food list, we did some extensive research, and dog food comparisons of numerous top dog food brands.
The result of our search for the best premium dog foods on the market, was somewhat unexpected, but certainly welcomed!

In all fairness, we believe there are several exceptional, all natural dog food products equally deserving of our 10 Best List, and worthy of our highest 5-scoop dog food ratings score.
The criteria we use to evaluate is described in our dog food ratings system.

We're kicking off now with the top 10 dog foods you'll likely be more familiar with, and we will rotate the list every so often to include other excellent quality, top dog foods.

Folks, as shown below, our former pick of the best quality dog food brands has sadly dwindled.
The latest casualties to be dropped from our 10 Best Dog Food List are the Natura brands EVO, California Natural and Innova Dog Food.
Read here for the scoop on
our thoughts regarding the future of Natura Dog Food.
This goes to show the ever-changing face of the dog food industry, and how important it is to research and do regular dog food comparisons!
We are now in the process of finalizing our
NEW Top 10 Dog Food List.

We are contacting and investigating a shortlist of premium dog food companies, and we will publish our revised list of recommended all natural dog food brands shortly!
Best Dry Dog Food Reviews
Additionally, please see here for other recommended all natural, holistic dog food brands.
Our easy-to-read, simple-steps list teaches you how to easily identify the best commercial dog foods for yourself.


You are here: Home > 10 Best Dog Food