Dog Food Regulations
Who Decides what are Healthy Dog Food Ingredients?
It's a wake-up call when we discover who's in charge of dog food regulations for the commercial dog food industry.
These are the organizations who decide what are healthy dog food ingredients and what are dangerous foods for dogs.
Read closely and read between the lines... Then decide for yourself, "How regulated really is the dog food industry"?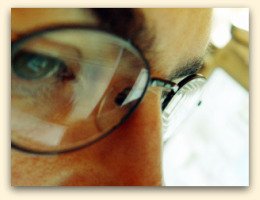 The role is basically split between the following organizations:
American Association of Feed Control Officials (AAFCO)
The Food and Drug Administration (FDA), Center for Veterinary Medicine (CVM)
The Pet Food Institute (PFI)
The United States Department of Agriculture (USDA)
American Association of Feed Control Officials (AAFCO)
AAFCO is considered the authority in setting the guidelines and definitions for animal feed, including dog food ingredients. For instance, this is the organization that will decide what is considered a "by-product".
Note: They are not a government agency and have no regulatory authority to enforce any standards. They are made up of representatives from government, dog food companies, the Pet Food Institute and the rendering industries.
AAFCO is in charge of establishing the rules for what needs to be displayed on dog food labels, and "how" it must be displayed. Read here to see how confusingly cryptic these labels really are and how to decipher them.

Although AAFCO does analyze new foods to ensure they contain the ratio of protein, fat, fiber and minerals, listed on the dog food labels, they do not analyze the source nor safety of these ingredients.
They also conduct feeding trials on new dog foods but, unfortunately, they are far from perfect. Read here.

Official AAFCO Website: www.aafco.org
FDA Center for Veterinary Medicine (CVM)
The next organization responsible for dog food regulations is the Center for Veterinary Medicine (CVM). They are the branch of the Food and Drug Administration (FDA) that regulates the dog food ingredients.
According to their Information for Consumers bulletin:
"The Center for Veterinary Medicine is responsible for the regulation of animal drugs, medicated feeds, food additives, and feed ingredients, including pet foods... The Act does require that pet food, like human foods, be pure and wholesome, contain no harmful or deleterious substances, and be truthfully labeled."
CVM investigates pet food in cases of widespread pet illness or death. They also investigate any health claims on dog food labels.
Note: The CVM is basically in charge of approving dog food preservatives, coloring and flavorings, and investigating any dog health claims. They have no say in the sources of the actual ingredients for proteins or fats. They do not regularly test to make sure it is a safe and healthy dog food.

Official CVM Website: www.fda.gov/cvm/
The Pet Food Institute (PFI)
Founded in 1958, PFI is "the voice of U.S. pet food manufacturers." They represent the manufacturers of 98 percent of all dog and cat food produced in the United States. They function as the industry's media relations and representative before the U.S. Congress and state and federal agencies.
PFI shares responsibility with the above agencies in establishing dog food regulations, and also plays a major role in setting AAFCO's standards.

Official PFI Website: www.petfoodinstitute.org
The United States Department of Agriculture (USDA)
The USDA is involved with regulations concerning pet food labeling and identification and the approval of pet food ingredients.
USDA regulations also provide for a voluntary inspection of canned pet foods. These Voluntary Inspection Regulations specify the amount of meat ingredients which must be used in the product, along with minimum nutrient requirements and label specifications.
Manufacturers that undergo this inspection may apply an inspection seal to the label. This option is not widely used.
Official USDA Website: www.usda.gov