Tiny the Pitbull
by Ismael Torres Ortiz
(Hermitage ,TN)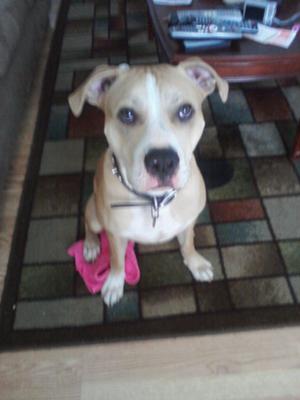 Tiny is a really good and smart dog. He is a very good trained dog! He is a protective dog. He never bites. But if he doesn't know someone he barks, Also if somebody is not a good person he doesn't let them pet him unless he knows them really well.


Tiny is an American Pit-bull Terrier. The food he eats is Blue dog food, it makes him a very strong and healthy pit.
If he was your dog you would be a very lucky person. Tiny is #1!